In summer 2017, Plant Buoy and some savvy restauranteurs from Victoria's premiere breakfast joint - The Village - partnered in revamping their #VillageGrowShow. The #VillageGrowShow's main intent is providing locally grown nutritious food from backyards to the plates of customers and promoting the local food scene.
When their garden could no longer keep up with the demand for three restaurants, the owners of The Village reached out to Plant Buoy to see what could be done in making the grow show more productive, unique and requiring less overall labour. We took the approach of showcasing Vancouver Island's many incredible local farmers and letting them handle annual production, perennializing a majority of our landscapes and focusing on value add and unique menu items while providing habitat and sanctuary for native pollinators.
Plant Buoy and The Village were featured on CTV News in July 2018 - check it out!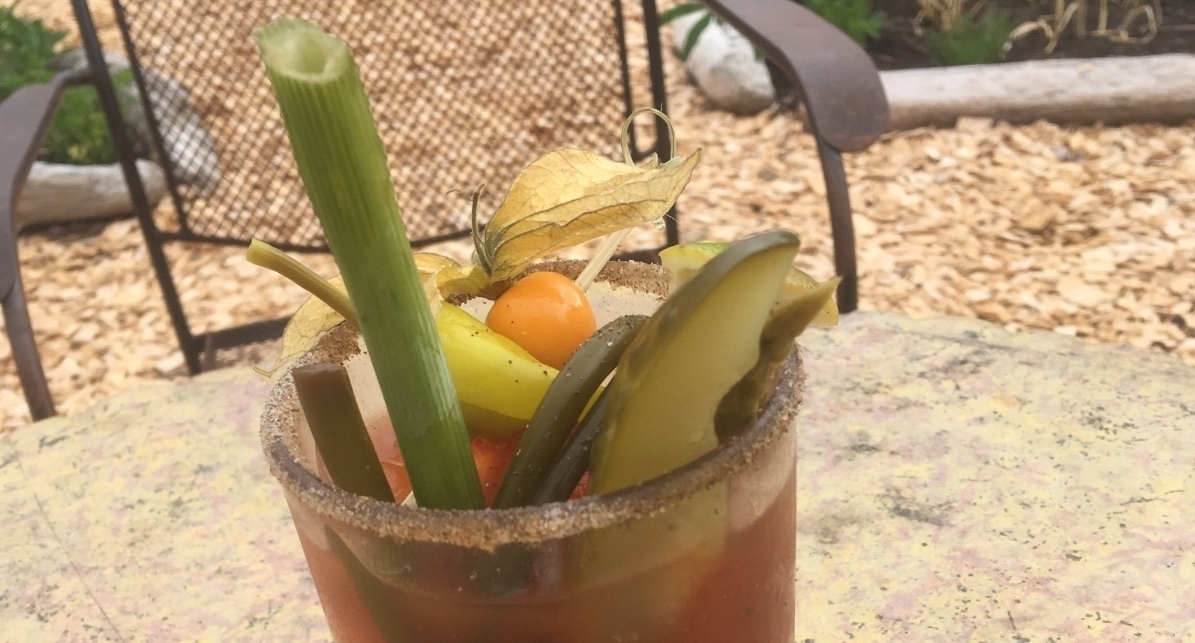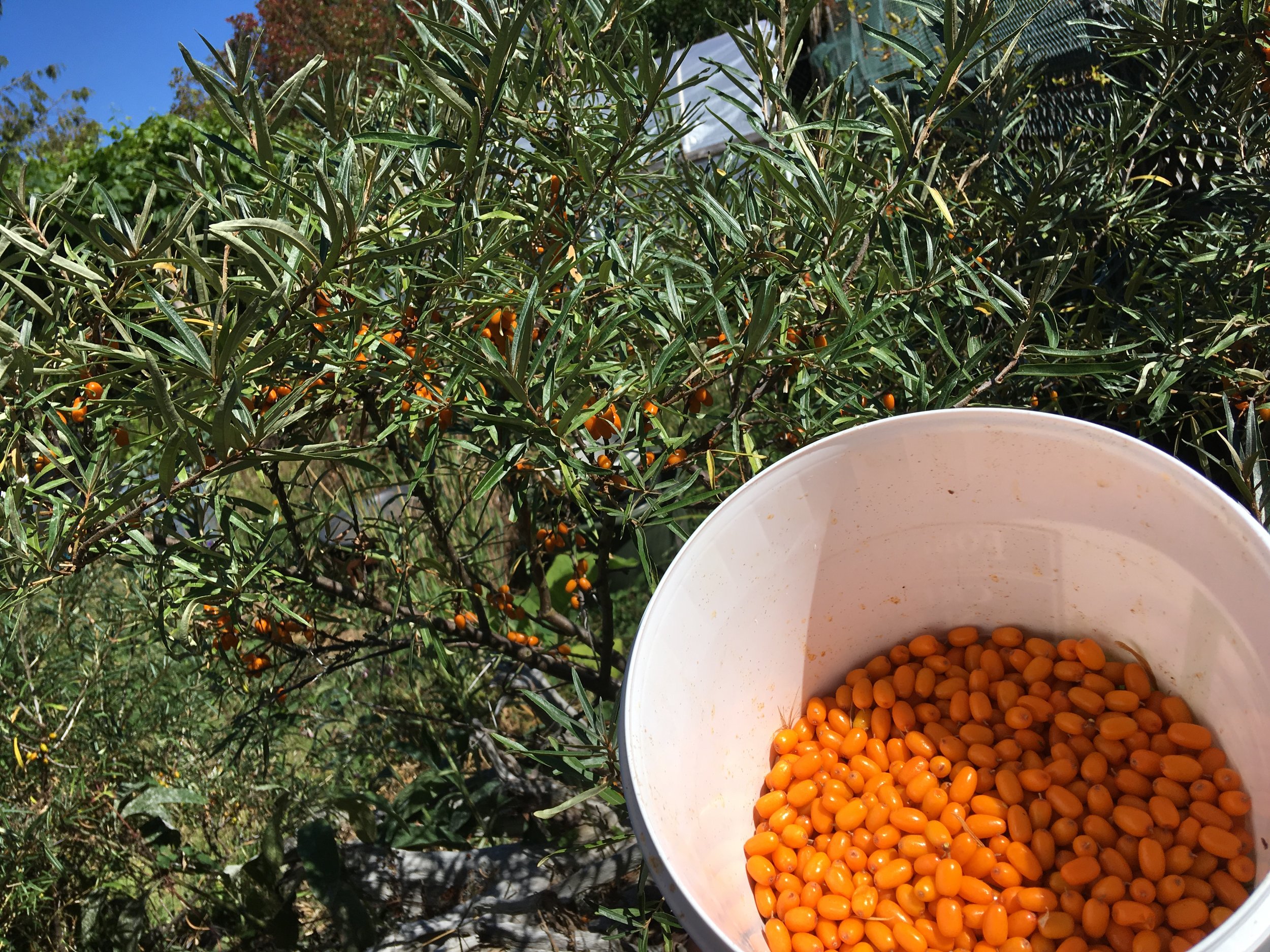 Now in it's first growing season, the #VillageGrowshow gardens are teaming with life. Edible flowers decorate the plates of food while providing delicious nectar for bees and hummingbirds before their harvest. Straws grown from Lovage stems are pickled for a very unique Caesar experience, while some flowering stalks are left behind to attract beneficial insects to manage garden pests. Berry bushes and fruit trees are beginning their journey to maturity which will provide larger harvests year after year. Smaller yields are turned to syrups and cordials for summer cocktails and as the yields increase, more experimental and unique dishes can be expected. Various mints and other herbs blanket the grounds of our young Food Forests providing fresh garnishes for dishes and living mulches that prevent water evaporation and protect the soil in our gardens. Rarely seen perennial greens begin to bulk salad mixes and add unique textures and flavours to salads, while a myriad of other perennial vegetables begin to establish and prepare to provide increasingly more nutrient dense meals for years to come. Various edible mushrooms grown in logs and in wood chip pathways, increasing the landscape's fertility, can be expected on the Italian Benny as harvests increase. Uncooked food waste from prepping the days meals are composted in up-cycled bathtubs using worms. Their castings are then brewed into compost teas and spread around the gardens to increase life sustaining micro-biology.
Once established, these gardens are designed to thrive with very little intervention. Pest and disease cycles are controlled by selecting plants that nurture the soil and attract beneficial insects and predators. Nutrient needs are met from constantly building soil and decomposing organic matter. This increase in soil organic matter provides temporary deep mulch turned improved water holding capacity so watering needs lower (perfect for our climates summer droughts). All plants selected in our gardens are made to act as a plant community, providing ecologically sound yields for the indefinite future.
Chefs! Interested in
diversifying your menu?
The Village and Plant Buoy began this project to address the need for change in how our food is produced. To see a real change, we need more restaurants to get on board. We can all work together to repair damaged landscapes, support local farmers and grow as much food as possible on our own. Engaging with your customers and creating this dialogue around the food you present is an excellent way to start transforming our food system, and can be a great attribute for your business. The "Grow Show" model can be transformed to suit your restaurants needs and give your menu far more unique flavours - and leave your customers with something extra special to enjoy at your restaurant.
It could be as simple as self-watering herb and garnish beds on your restaurants patio, connecting you with local foragers and farmers or going all in and transforming your home garden into an ecological Food Forest. Presenting locally grown food on your plates is sure to connect the customer to a wholesome experience.
Contact us to see how we can assist your business in achieving your sustainability goals.
Home Owner interested in hosting a #VillageGrowShow Garden?
The Village and Plant Buoy are looking to expand our #VillageGrowShow and continue to regenerate urban neighbourhoods. If your interested in starting to grow your own food, contribute to the local food scene and get some fresh meals along the way, contact us today. We are currently in the process of creating a platform to expand this program and would love to hear from you!
Other Projects